Surgery of internal organs
Trust your gut feeling! Abdominal surgery covers all surgical treatments of the digestive tract, including the oesophagus, stomach, small and large intestine, rectum, liver, gall bladder and bile ducts, pancreas, adrenal glands, and the spleen. Our highly experienced team of surgeons performs all surgical procedures in close interdisciplinary collaboration, complying with the highest standards of excellence and with the aid of state of the art technology. Wherever possible, the team will opt for minimally invasive or microinvasive procedures (MIS), relying on tiny incisions to keep the stress on the patient as low as possible.
A prior consultation at MEOPRAXEN will clarify treatment options and indications. All surgical procedures are carried out according to latest developments, with the aid of state of the art technology, and on the basis of years of experience in minimally invasive laparoscopic surgery.
In addition to all traditional abdominal surgery procedures, the service spectrum includes all types of laparoscopic procedures in the body cavity, including:
Gall bladder surgery
Groin hernias, all abdominal wall hernias including incisional hernias,
Gastro-oesophagal reflux surgery (fundoplication)
Laparoscopic intestinal surgery for benign and malignant disorders.
Colorectal surgery for haemorrhoids (traditional surgery and surgical stapling) and anal fissures
Vascular surgery (venous surgery, port implants)
Based on the experience of over 6,000 surgical procedures on thyroids and parathyroids, MEOCLINIC offers inpatient treatments for all types of benign and malignant thyroid disorders:
Nodular goitre
Autoimmune diseases (Graves' disease, Hashimoto's thyroiditis)
Diving goitre (extension into the chest cavity)
Recurring struma (following previous surgery)
Thyroid cancer
Minimally invasive surgery where indicated
Parathyroid surgery (primary and secondary hyperparathyroidism).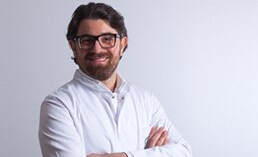 Facharzt für Allgemein-, Viszeral- und Gefäßchirurgie mit Schwerpunkt Minimal-Invasive Chirurgie, Onkologische Chirurgie und Adipositaschirurgie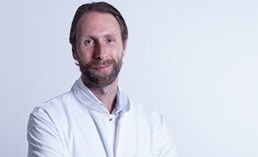 Facharzt für Allgemein- und Viszeralchirurgie mit Schwerpunkt Endokrine Chirurgie, Kolorektale Chirurgie und Hernienchirurgie